Mike Wolfe Net Worth: How Rich is the American Pickers' Star?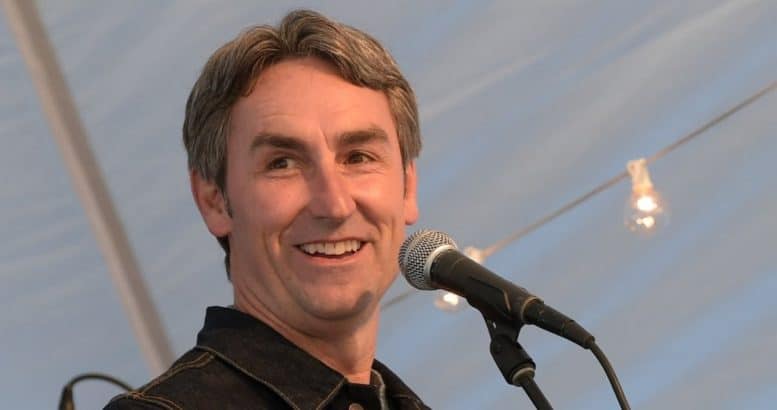 Mike Wolfe is an American antique collector and reality television personality who is best known for being the co-host of the show called American Pickers which has been airing on the History channel since 2010. As of 2022, Mike Wolfe net worth is estimated to be $7 million.
| | |
| --- | --- |
| Full Name | Mike Wolfe |
| Birth Date | June 11, 1964 |
| Birth Place | Illinois, U.S.A. |
| Profession | Antique Collector & Reality Television Personality |
| Relationship Status | In a Relationship |
| Net Worth | $7 million |
Early Life
Mike was born on June 11, 1964, in Illinois, USA. He was raised along with his two siblings by their single mother Rita. Wolfe found his passion for finding hidden treasure when he was just four years old. This passion started with old bikes which he found from the neighbor's trash. Over time, he would look for items from abandoned houses to sell. Wolfe completed his studies at Bettendorf High School in 1982.
Mike Wolfe Net Worth and Career
View this post on Instagram
Mike Wolfe's fascination with antique bikes led to the start of his career in competitive racing. Moreover, he had also opened his first bike shop was named The Village Bike Shop. With his work and passion aligning, a big part of his job involved finding deals on antique bikes and over time other antique items too. This led to him opening a shop called Antique Archeology.
With this experience Wolfe carried, he would become part of the reality television series called American Pickers that would air on the History channel in the year 2010. Wolfe would be a co-host alongside his long-time friend named Frank Fritz whom he has known for more than 20 years.
The show has already had 22 seasons with more than 300 episodes being produced which shows how the fan following for the show has continued to be present over the years. The debut episode had more than 3 million viewers and over the years has consistently been able to attract a target audience of adults in the age group of 25 to 54.
In the show, Wolfe and Fritz are seen traveling around America in search of different items of great value which they can resale. Their explorations lead them to other people's homes, sheds, and barns.
Personal Life
Mike Wolfe was married to Jodi for around 10 years. They had been together since 1994 and even went through hard times together such as Jodi battling cancer in 2013. Together they also have a daughter named Charlie Faeth Wolfe. But, because of their differences, Jodi filed for divorce after a long relationship together. Wolfe has currently been dating the 42-year-old Leticia Cline who has worked as a model before.
Mike Wolfe Net Worth
As of 2022, Mike Wolfe has an estimated net worth of $7 million. Wolfe has been able to build his fortune through his success with American Pickers that millions of people have consistently been watching over the years.
Furthermore, Wolfe has also operated several small businesses that align with his passion. Furthermore, this has also brought about endorsement deals for him with one of his main sponsors being Indian Motorcycles. Wolfe and his ex-wife together own a home with 32 acres of land that they purchased in 2012.
Mike Wolfe News
American Pickers star Mike Wolfe's Iowa antique store filled with customers while Frank Fritz's shop is a '…  The US SunAmerican Pickers' Mike Wolfe holes up in quiet wood cabin as […]

American Pickers star Frank Fritz's real reason for leaving show and cause of feud with Mike Wolfe r…  The US Sun

All the 'signs' American Pickers star Mike Wolfe will not return to show after Season 24 amid ratings slu…  The US Sun