Mat Franco Net Worth: How Rich is the Magician Actually in 2022?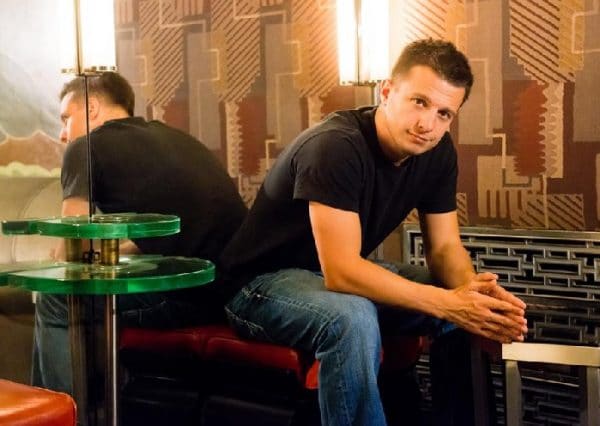 Mat Franco is an American magician who has made a name for himself by specializing in hand magic. After winning America's Got Talent during its ninth season, Mat Franco became known for his special shows such as Mat Franco's Got Magic. He also has done regular shows in top hotels in Las Vegas for which he has even won the Best Magic Show title. As of 2022, Mat Franco net worth is estimated to be around $4 million.
| | |
| --- | --- |
| Full Name | Mat Franco |
| Birth Date | May 10, 1988 |
| Birth Place | Johnston, Rhode Island, U.S. |
| Profession | Magician |
| Relationship Status | Married |
| Net Worth | $4 million |
Early Life
Mat Franco first saw a magic show on the TV when he was only four years old. This led him to persuade his parents to buy a magic set which is when he got his first exposure to magic. When he was just in kindergarten, he had already done his first set of magic tricks. He also got support from his grandmother who used to act as an assistant to Mat for his magic tricks.
By the time he was 12 years old, he had saved enough to study performance art in Las Vegas. Mat studied at Johnston High School from where he graduated in 2006. Other than magic, he was also part of the wrestling team. To further his studies, he went to the University of Rhode Island where he graduated with a degree in Business Administration.
Mat Franco Net Worth and Career
View this post on Instagram
One of his earliest performances in a professional segment was when he performed in the Riviera Hotel and Casino in Las Vegas in a show called Stars of Tomorrow. During this time, Mat was only 15 years of age. Later on, once he had completed his graduation, Mat would tour for six months to different colleges where he would do his one-man shows.
This led to him winning the title of "Best College Performer" by Campus Activities Magazine. But his real popularity would grow when he decided to join the 9th season of America's Got Talent in 2014. In his audition performance, Mat showed a card trick that impressed the judges.
In the coming weeks, he started to make unique performances even involving members of the judges as his assistant in the magic trick performances. Since his performances were even able to interest home viewers, he became a fan favorite and after entering the final six, he would be voted as the winner of the competition's 9th season.
After this achievement, Mat started to get a lot of offers and started to perform regularly in Las Vegas where he would go on to win several accolades for his performances. He has consistently been able to receive some of the highest production show rates among the magic shows in Las Vegas. One of his most popular shows is Mat Franco: Magic Reinvented Nightly which was later renamed to Best Magic Show in Las Vegas.
Mat has consistently returned to America's Got Talent as a guest performer and has also returned to his alma mater where he delivers some study sessions to the students present there. In 2020, he signed a deal with Caesars Entertainment for 5 years for his signature show in Las Vegas.
Personal Life
Mat Franco is married to Tianna Scartabello. Mat had initially met Tianna in university where they found an instant connection. One night they started talking on the computer and since then they have started to have regular communication. Their relationship grew even stronger over the years and are now happily married.
Mat Franco Net Worth
As of 2022, Mat Franco has an estimated net worth of $4 million. He earned a majority of that money winning America's Got Talent and also performing several magic shows.
Mat Franco News
Mat Franco is constantly improving his successful Las Vegas show  Las Vegas Magazine

Shelter dog finds forever home, thanks to local magician Mat Franco  News3LV

Magician Mat Franco updates his successful Las Vegas show  Las Vegas Magazine