Martin Shkreli Net Worth: How Rich is the So-Called 'Pharma Bro'?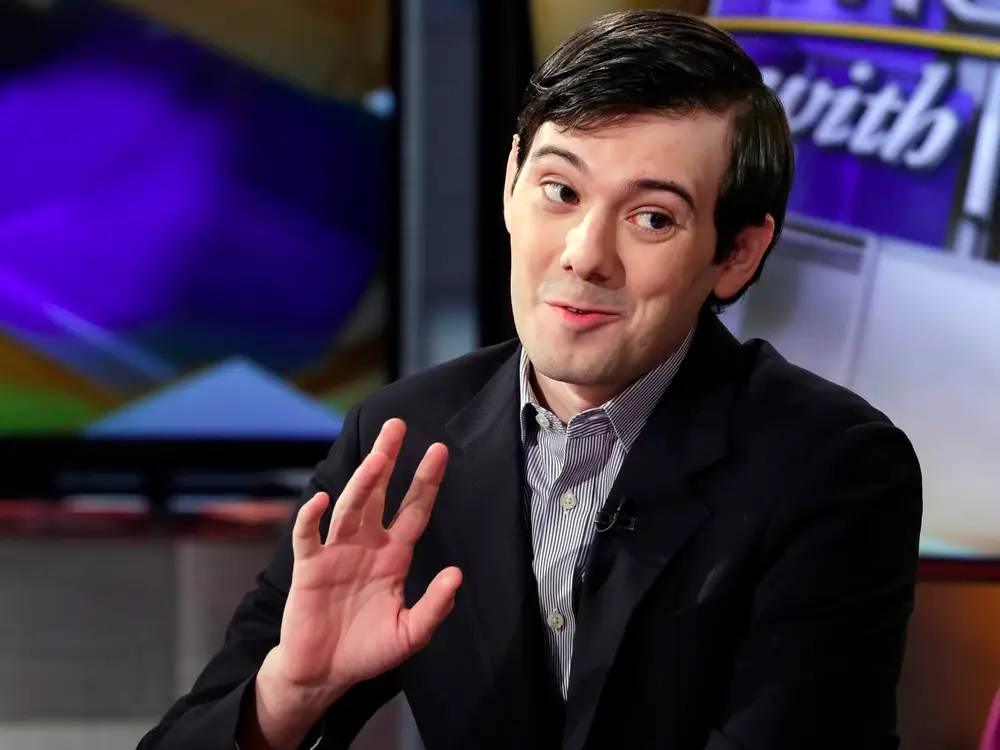 Martin Shkreli is an Albanian American former hedge fund manager, entrepreneur, and convicted felon. He is the former CEO of the pharmaceutical firm, Turing Pharmaceuticals. As of 2022, Martin Shkreli net worth is estimated up to be around $70 million.
Martin was convicted in federal court on 2 counts of securities fraud after increasing the price of the antiparasitic drug Daraprim from $13.50 to $750 per pill in September 2015. He is currently serving a 7 years sentence in prison at a low-security prison based in Allenwood, Pennsylvania.
| | |
| --- | --- |
| Full Name | Martin Shkreli |
| Birth Date | March 17, 1983 |
| Birth Place | New York City, U. S. |
| Profession | Entrepreneur, convicted felon |
| Ex-girlfriend | Christie Smythe |
| Net Worth | $70 million |
Early life
Skhreli was born in New York City on March 17, 1983. His parents immigrated to the United States from Albania and Croatia and were working as janitors. He grew up in a working class community along with his two sisters in Sheepshead Bay, Brooklyn.
Skhreli studied at Hunter College High School, but it's not confirmed whether he did graduated from the school or not. Martin received the credits for his high school diploma from City-As-School High School.
Martin Shkreli Net Worth & Career
At 17 years of age, he started working as an intern at Wall Street hedge fund, Cramer, Berkowitz, and Company. In 2004, he came out as a graduate of Baruch College receiving a degree in business administration. While he was working at Cramer, Berkowitz, and Company, he predicted that the stock price of Regeneron Pharmaceuticals would be dropped. His prediction turned out correct which drew the attention of the Securities and Exchange Commission. He served as an associate at Cramer Berkowitz for four years and then began working as a financial analyst at UBS Wealth Management and Intrepid Capital Management.
In 2006, he started working on his first hedge fund, Elea Capital Management. After two years in 2011, he founded a company named Retrophin to create treatments for rare diseases. However, he resigned as CEO of the company in September 2014 and was replaced by Stephen Aselage. After his departure, he was sued by Retrophin for $65 million in August 2015.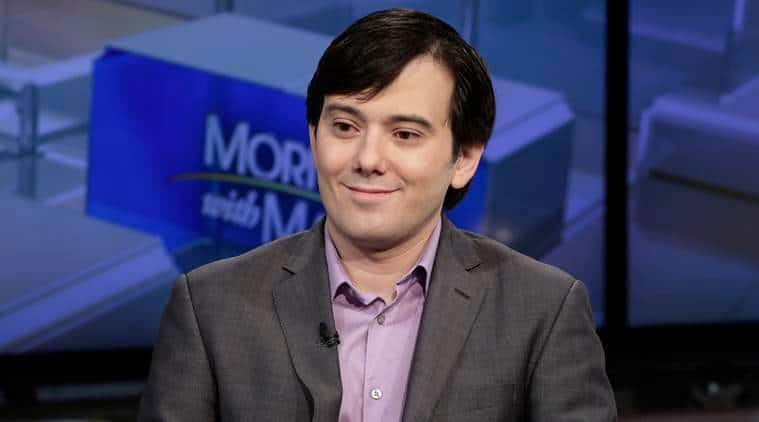 In 2014, he raised finance to acquire the rights to market a drug, tiopronin which would be used to treat the rare disease cystinuria. In February 2015, he founded the pharmaceutical company, Turing Pharmaceuticals. He subsequently launched Turning with 3 drugs; Vecamyl for hypertension, an intranasal version of oxytocin, and an intranasal version of ketamine to care for depression.
In August 2015, according to his business plan, Turing acquired a medication, Daraprim for $55 million. The medication is used to treat patients who are suffering from AIDS-related and unrelated toxoplasmosis. Although the patent for Daraprim had expired, Turing followed the strategy with closed distribution opposite to Impax who had switched to tightly controlled distribution before they sold the drug to Turing.
In September 2015, Turing was questioned for their new pricing for Darprim by health care specialists Dave Muoio. The price had increased heavily from $13.50 to $750 overnight in the US market due to which the company faced criticism from all around including the Pharmaceutical Research and Manufacturers of America, and presidential candidates, Bernie Sanders, Hillary Clinton, and Donald Trump. Martin somewhere agreed to lower the price earlier, but in November, the company announced that they would not be lowering the price, but instead would be negotiating the volume discounts of up to half of the price for hospitals.
Martin was arrested and filed a charge against him with securities fraud in December 2015. He mentioned in an interview with The Wall Street that he was targeted unnecessarily by law enforcement for the price increase of the drug, Daraprim, and his flamboyant personality. He was found guilty on one count of conspiracy and two counts of securities fraud by the trial jury on August 4, 2017, and not found guilty on five other counts.
In September 2017, his bail was revoked after a Facebook post that was offering $5000 for a strand of Hillary Clinton's hair. However, he later apologized for the Facebook post and was sent to Metropolitan Detention Center where he would be sentenced to 7 years.
In 2019, he appealed for the conviction and appealed to the court to uphold the jury verdict. However, the jury remained with their decision and he was made sure to continue to serve at the prison for seven years and forfeit his over $7.3 million in assets. In April 2020, he made a request for compassionate release claiming that he would be helping the firm to develop a remedy for COVID-19 by staying in his then fiancee's apartment. However, the court called his request an example of delusional self-aggrandizing behavior. Recently on January 15, the court judge, Denise Cote ordered Martin to repay $64.6 million in profits that he made from the fraud scheme.
Personal life
Martin Skhreli was in a relationship with a former report of Bloomberg News named Christie Smythe. His alleged girlfriend, Christie was the one who broke the news of his arrest in 2015. Smythe agreed to be in a relationship with Martin claiming they were living as life partners. Smythe also stated that she had broken up with him in October 2021, and is currently associated with him as just friends.
Martin Skhreli Net Worth
At the start of 2022, Martin Shkreli's personal wealth is estimated to be around $70 million. He has earned the majority of the net worth from his stake in the pharmaceutical company, Turin Pharmaceuticals.
Martin Skhreli News
Martin Shkreli is on TikTok now  Dazed

US Supreme Court spurns ex-Shkreli lawyer Greebel's challenge to prosecutors  Nasdaq

Justices Pass On Ex-Shkreli Attorney's Restitution Appeal  Law360