Lil Nine Net Worth: Wiki, Age, Real Name, Death & Career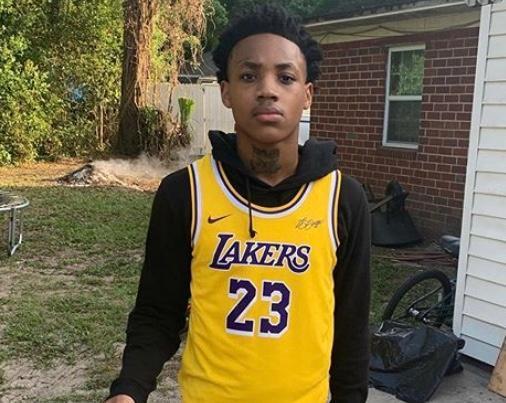 Denetri Mixson, better known by his stage name Lil N9ne was an American rapper. Lil was 18 years of age when he was shot and killed on gun violence on June 8, 2020, in Jackson, Florida. He has recently been dissed in a new hip hop song titled "Who I Smoke", which went viral on TikTok. Lil Nine net worth is still under review at the moment.
| | |
| --- | --- |
| Full Name | Denetri Mixson |
| Age | 18 |
| Birth Place | Jacksonville, U. S. |
| Profession | Rapper |
| Relationship Status | Single |
| Net Worth | N/A |
| Death | June 8, 2020 |
Early life
Lil N9ne was born in Jacksonville, United States of America. There is very little information about this young rapper. His father's name is Reginald Mixson, who organized a fundraiser GoFundMe, after his son's demise. He requested all his friends and family to donate some amount that would help a long way to his funeral service.
Lil Nine Net Worth & Career
Lil had not made his name yet recognizable as a rapper. He has few songs credited to his name. On February 20, 2018, he released one of his early songs titled "SouthSide" on Torrey Production YouTube channel. The song features MBO TJ, and the official video of the song has received 66K views.
The same year, on June 27, 2018, his song titled "Countryside Diss" was released on YouTube. On Jan 4, 2019, he released an official video of the song "Pressure Givenchy Remix" on Bhood Productions YouTube channel. The song has received 43K views to date.
Later, he sang a song titled "Facts", whose official video was uploaded on January 15, 2019, on the VickMont Films YouTube channel. The video has generated 223K views as of this writing.
Likewise, his another song titled "Cappin" was uploaded on January 19, 2019. The song features other rappers, Luh Chris and Moody Tay. His other song "Ready for Me" was uploaded in February 2019, on the VickMont Films channel. It has received 113K views on YouTube.
Lil N9ne's music journey was short, but he has been quite impressive in his few songs. Lately, the song "Who I Smoke" is going viral on the internet, dissing the deceased rappers Bibby, Teki, and Lil N9ne.
The Florida rappers, Spinabenz, Yungeen Ace, Whoppa Wit Da Choppa, and FastMoney Goon actually made a song from a classic pop record A Thousand Miles. The track has been quite disrespectful towards the deceased rappers.
Lil Nine Personal Life
Lil N9ne was single by the time he was alive. He has never been into the news for dating anyone. His name was neither linked up with any famous celebrity actors or singers. Lil was shot and killed on June 8, 2020, while he was riding a car on Atlantic Boulevard.
Lil Nine Net Worth
In the short span of his music career, he has been the favorite of many young people. His fans even take their time off now to listen to his songs on different streaming platforms. Lil would have gone too far in his career if just he was alive. But, nevertheless, he is no more with us. He might have added more amount to his net worth, though his exact net worth value is still missing.