Jorge Valdes Net Worth: How Rich is Drug Kingpin Actually?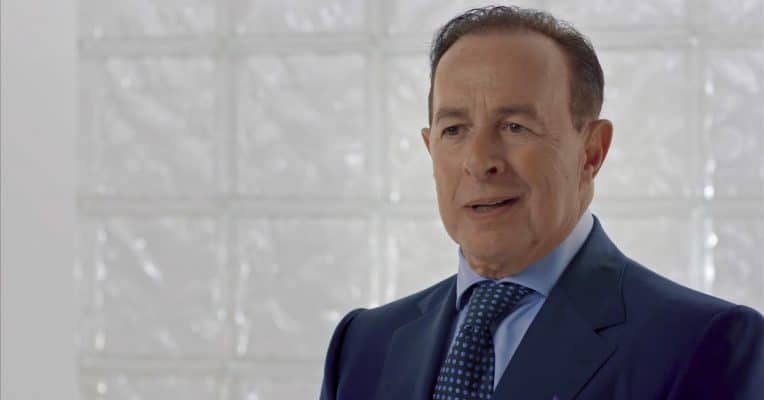 Dr. Jorge L. Valdes is a Cuban-American ex-drug lord, speaker, and author. As of 2022, Jorge Valdes net worth is estimated to be around $500,000.
| | |
| --- | --- |
| Full Name | Dr. Jorge L. Valdes |
| Birth Date | February 29, 1956 |
| Birth Place | Havana, Cuba |
| Profession | Ex-Drug Lord, Speaker, and Author |
| Relationship Status | Married |
| Net Worth | $500,000 |
Early Life
When Valdes was only 10 years old, his family moved from Cuba to Miami by boarding one of the last freedom flights present there. From there on, he grew up in New Jersey where education was always a priority though the family was in poverty.
Regarding his education, he studied at Hudson Catholic High School where he was a great student. Later on, he studied at the University of Miami where he graduated with a degree in accounting.
He also got a BA degree from Southeastern College where he learned about the New Testament and Bible Theology. He continued his studies later on and got a Master's degree as well from Wheaton College in Bible Theology.
Jorge Valdes Net Worth and Career
Jorge got one of his first official jobs when he was only 17 years of age when he worked for the Federal Reserve Bank as a bank auditor. Later on, with prospects of mentoring from his accounting professor, Jorge started working for him instead. Yet, his life would change completely after working with the first client there called La Puerta del Sol.
However, in actuality, this was just the front for a group of international drug dealers. Later on, as Valdes got more familiar with the group, he started working with them to head all the operations which would be called the Medellin Drug Cartel.
Over the years, Valdes and his expertise in accounting would prove to be valuable to the cartel. There was a time in their business that he mentions that they were making more than $50 million every month. He even worked with Pablo Escobar closely.
He once mentioned how though he was in an illegal business, he wanted to work with honesty and didn't accept Escobar's proposal of charging dealers with insurance for shipments of cocaine. At one time, Escobar even ordered to kill him for using one of his airstrips for cocaine transportation.
Yet he would be charged in 1979 for his involvement in the drug cartel and spent six years in prison. However, he again started to be involved in the operations which led to him having to face 10 years in prison. After being released, Valdes decided to start a new life by starting a small disaster restoration company.
Today, he is a motivational speaker and author having written several books. He has coined the term Narco mindset through which he wants to motivate a new generation through positivity.
Personal Life
Jorge Valdes is married to Sujey Valdes. Before this, he was married to a woman named Sherry but he cheated on her which Sherry found out through a friend. This led to her contracting an attorney and writing a letter which wound up getting him caught.
Jorge Valdes Net Worth
As of 2022, Jorge Valdes has an estimated net worth of $500,000. Valdes might have earned a ton of money during his time as a drug lord. However, his net worth of $500K comes from his new career as a motivational speaker and writing several books.