Jane Withers Net Worth: How Rich was the Actress Actually?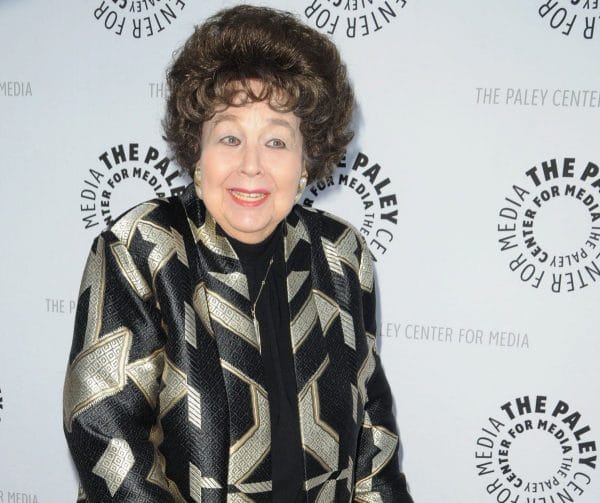 Jane Withers was an American actress best known for her performance in the 1930s and 40s as a child actor. Jane Withers net worth at the time of her death is estimated to be around $5 million.
| | |
| --- | --- |
| Full Name | Jane Withers |
| Date of Birth | April 12, 1926 |
| Born Place | Atlanta, Georgia, United States |
| Profession | Actress, Radio show host |
| Net Worth | $5 million |
| Died on | August 7, 2021 |
Early life
Withers was born on April 12, 1926, in Atlanta, Georgia to parents Walter Edward Withers and Lavinia Ruth Withers. Her career in entertainment started when she was very young. When she was two years old, she enrolled in a tap dance school. At the age of three, she won a local amateur contest called Dixie's Dainty Dewdrop.
Surprisingly, when she was 3 and half years old, she had her own radio show called Dixie's Dainty Dewdrop where she interviewed celebrities who were visiting Atlanta.
Jane Withers Net Worth & Career
Withers moved to Hollywood before her sixth birthday. Her first film role was in 1932 in the movie 'Handle with Care'. He biggest break came in 1934 after she landed a supporting role in Shirley Temple's movie 'Bright Eyes'. The movie was a big hit with the director even telling her "You stole the picture".
After her big move, she signed a seven-year contract with Fox Film Corporation. On her ninth birthday, she began filming the movie 'Ginger'. In the 30s and 40s, she starred in several hit movies including The Holy Terror, Pepper, Rascals, Paddy O'Day, Little Miss Nobody, and Always in Trouble.
Furthermore, she made personal appearance tours for which she used to receive over $5,000 per week which was a monumental figure at that time. In 1941, she signed her second seven-year contract with 20th Century Fox. A year later, she signed a three-year deal worth $225,000 with Republic Pictures. With Republic Pictures, she appeared in movies Johnny Doughboy, My Best Gal, and Faces in the Fog.
Withers retired at the age of 21 in 1947 to focus on her personal life. She retired nine days before her marriage to William Moss. At that time, she had starred in 38 films.
She then returned to the screen in the 1956 movie 'Giant'. After 'Giant', she also appeared on several television shows including 'Pete and Gladys', 'General Electric Theater, 'The Alfred Hitchcock Hour, 'The Love Boat', and 'Murder She wrote'. In 1960, she was recognized as a star on the Hollywood Walk of Fame.
In her later years, Withers took over the voicing role mainly in the 1966 Disney animated film 'The Hunchback of Notre Dame'. She is also involved in several philanthropic and charities affiliations.
Personal Life
In 1947, Withers married William Moss, a Texas entrepreneur and film producer. However, they separated in April 1953 and their divorce was finalized in 1954. Suffering from her divorce, she was hospitalized due to emotional stress. With William, she had three children.
In October 1955, she married singer Kenneth Errair of 'The Four Freshman'. With Kenneth, she had two children. In 1968, Errair died in a plane crash near Bass Lake, California.
On August 7, 2021, Withers died in Burbank, California at the age of 95.
Jane Withers Net Worth
At the time of her death, Jane Withers had an estimated net worth of around $5 million. At her peak time in 1930s and 40s, she used to earn $2,500 per week and $50,000 annually in endorsements. Her earnings come primarily from appearing on several movies. In 2016, she listed her Bel-Air home for $6 million.
Jane Withers News
An error has occurred, which probably means the feed is down. Try again later.