Gianluca Vacchi Net Worth: How Rich is Italian Social Media Star?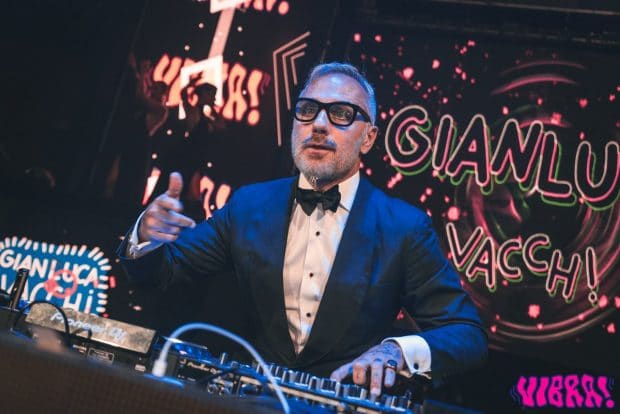 Gianluca Vacchi is an Italian Entrepreneur, Social Media Personality, and DJ. Vacchi comes from a family background of being involved in a business that produces billions in revenue. But he decided to leave his business ventures and pursue his passions such as DJ'ing and dancing which has made him very popular. As of 2022, Gianluca Vacchi net worth is estimated to be around $200 million.
| | |
| --- | --- |
| Full Name | Gianluca Vacchi |
| Birth Date | Jun 5, 1967 |
| Birth Place | Bologna, Italy |
| Profession | Entrepreneur, Social Media Personality, and DJ |
| Relationship Status | Engaged |
| Net Worth | $200 million |
Early Life
Vacchi grew up in a place called Bolognia in Italy. His father is Marco Vacchi who has served as the president of the Bank of Bolognia and is a Board member of the IMA Group. As a teenager, Vacchi was active as a ski player for which he also gained fame early on.
Gianluca Vacchi Net Worth and Career
View this post on Instagram
Vacchi then decided to join the IMA Group which stood for Industria Macchine Automatiche. His family is a major shareholder in this firm which is focused on the manufacturing of machines of different industries including food, tea, coffee, and cosmetics.
Along with his cousin Alberto, they worked on expanding the business and later on taking it public too. Over the years, the IMA group was able to employ more than 5000 people and has been successful in establishing more than $1 billion in annual revenue.
With Vacchi and his family having a majority stake in the business, Vacchi along with his family members are in the board of directors of the firm. He later focused more on being a DJ. Vacchi's life philosophy has attracted a lot of attention towards him since he lives a life of ease and luxury along with maintaining a very fit body.
He is seen partying all around the world and dancing in his boat along with different celebrities. This has helped his Instagram following to grow to more than 20 million followers. Because of this huge reach, social media has become a new source of income for Vacchi where he is seen doing several brand partnerships with one of his recent ones being with Beluga Vodka.
Personal Life
Vacchi is known as a playboy even though he has crossed over the age of 50. Yet, it seems that Vacchi has finally found his life partner in Sharon Fonseca who in terms of age is 30 years younger than him.
The two announced their engagement in 2019 with Sharon welcoming a baby named Blu Jerusalema Vacchi the very next year. The child was born with a cleft palate because of which the baby needed surgery.
After going through this experience, Vacchi and Sharon decided to raise awareness and money for Operation Smile which helps those families which cannot afford such surgery for their children.
Gianluca Vacchi Net Worth
As of 2022, Gianluca Vacchi has an estimated net worth of $200 million. Over the years, Vacchi has owned several high-end real estate properties. In 2015, he decided to pursue an apartment in Miami for $7.5 million. He also shot many of the videos he used to post on social media from here.
This condo which has a 1,600 square-foot rooftop was later put on auction in 2020 for close to $11 million. However, the property ended up getting sold for $7.7 million that same year during the pandemic.
But Vacchi had sold off this property so that he could buy a home in Miami Beach for $24.5 million that is spread over 21,000 square foot. Other than this property, he is also the owner of a large property in Bologna.
Gianluca Vacchi News
Gianluca Vacchi releases new club anthem 'Sombrerito Blanco'  HOLA! USA

Miami Nightlife Photos: Walshy Fire, Wyclef Jean, Gianluca Vacchi  Miami New Times