EDP445 Net Worth: How Rich is the YouTuber Actually in 2022?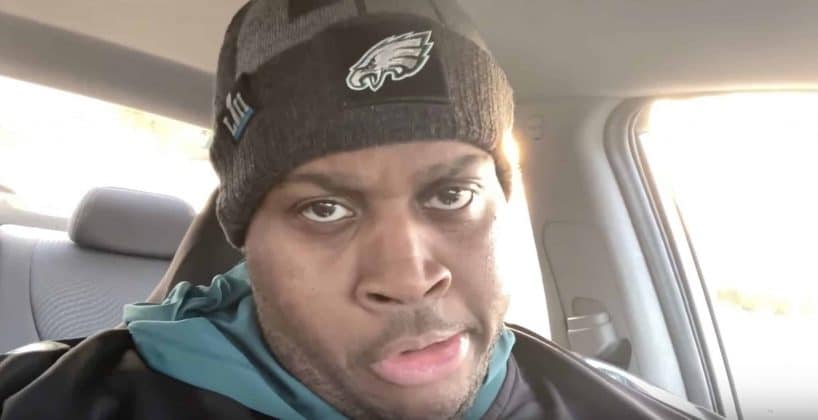 Bryant Moreland, better known as EDP445 is an American YouTube star. He is famous for his YouTube channel named EDP445, where he posts content about his favorite NFL football team, Philadelphia Eagles. EDP445 was recently accused of exchanging vulgar messages to a 13-year-old girl, where he was allegedly trying to meet her. As of 2022, EDP445 net worth is estimated to be roughly $2 million.
| | |
| --- | --- |
| Full Name | Bryant Turman Emerson Moreland |
| Birth Date | December 15, 1990 |
| Birth Place | Los Angeles, California, U. S. |
| Profession | YouTube star |
| Relationship Status | N/A |
| Net Worth | $2 million |
Early life
EDP445 was born Bryant Turman Emerson Moreland on December 15, 1990, in Los Angeles, California, United States. Nothing is known much about his past life, parents, and academic details. Bryant has been a superfan of the NFL football team, Philadelphia Eagles. Being a crazy fan, he started making videos on the football team and uploaded them on his YouTube.
EDP445 Net Worth & Career
EDP445 created his YouTube channel on June 13, 2010. He uploaded his first video performing a freestyle rap. Bryant started making videos related to Philadelphia Eagles on November 16. His first video made on Eagles had a title "59-28. Eagles fukin skills the redskins".
However, he became popular in 2015, when his video titled "Eagles Trade Mccoy? WTF!!!!" went viral all over the internet. Since the video went viral, he has been the subject of popular internet memes. His channel reached 1 million subscribers on February 12, 2020. Despite hitting the 1 million subscribers mark, he didn't get a Gold Play Button from YouTube.
He even made a video on March 5, 2020, with the title "No YouTube gold plaque/Play Button", where he reveals YoTube has denied him giving a Gold Play Button. Bryant has two other channels; a gaming channel titled "EDPGAMING1", which has 81.8K subscribers, and a cooking channel "CHAOTICKITCHEN445", which has 11.2K subscribers.
EDP445 Controversy
EDP445 has recently fallen into controversy, as he was accused of trying to meet a 13-year-old girl. His video went viral after a YouTuber named Chet Goldstein, posted footage of him trying to meet a minor girl in Bakersfield, California. Chet Goldstein is one of the members of Predator Poaches. The group is on a mission of catching alleged predators who try to lure underage girls online.
EDP445 fell into a trap set by Goldstein, who chatted him with a fake online profile named "Sophie". At first, Sophie messaged him, and in response, he replied to her with a double text. As they text longer, it became more vulgar and EDP became aware that the girl is 13 years. When he allegedly met Sophie. EDP found 3 men waiting for him with a camera,
As far now, there is no news of EDP445 going to jail. Likewise, it has not been official if the Kern County Sheriff's office had responded to Daily Dot's request for his vulgar comment.
EDP445 Net Worth
EDP445 has earned an approximate fortune of $2 million by 2022. He has generated the lump sum money from his videos on YouTube. EDP445 has most recently published a video with the title "Destined To Be Losers" on April 12, 2021. The video has been viewed by over 1.3 million people.