Dikembe Mutombo Net Worth: How Rich is the NBA Legend?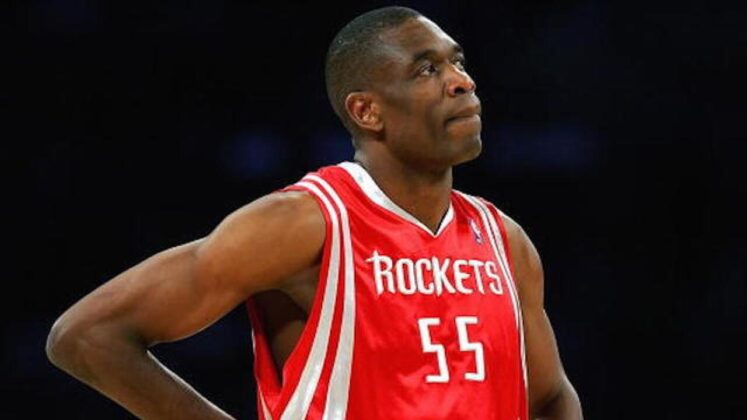 Dikembe Mutombo is a Congolese-American retired professional basketball player. He is best known for playing 18 seasons in the NBA. Mutombo announced his retirement at the conclusion of the 2009 NBA playoffs. The NBA announced on Saturday, October 15 that the NBA legend is undergoing treatment for a brain tumor. As of 2022, Dikembe Mutombo net worth is roughly around $75 million.
| | |
| --- | --- |
| Full Name | Dikmebe Mutombo |
| Date of Birth | June 25, 1966 |
| Birthplace | Kinshasa, Congo-Kinshasa |
| Profession | Former professional basketball player |
| Wife | Rose |
| Net Worth | $75 million |
Early Life
Mutombo was born on June 25, 1966 in Kinshasa, Congo-Kinshasa. He was born as one of 10 kids to Biamba Marie and Samuel Mutombo. His father, Samuel has served in Congo's department of education. Dikembe studied at Boboto College in Kinshasa.
Mutombo played football and competed in martial arts while he was in college. He was tall and due to his height, his father and brother encouraged him to work on basketball. In 1987, he shifted to the United States and enrolled in college. Then, he joined Georgetown University on a USAID scholarship. Despite wanting to become a doctor earlier, he was recruited to play basketball by the Georgetown Hoyas basketball coach, John Thompson.
Dikembe blocked 12 shots in a game during his first year of college basketball. For the two years in 1990 and 1991, he was named the Big East Defensive Player of the Year. Mutombo completed his graduation degree in linguistics and diplomacy in 1991.
Dikembe Mutombo Net Worth & Professional Career
View this post on Instagram
He began his professional career by joining the Denver Nuggets in the 1991 NBA draft. Dikembe became a free agent at the conclusion of the 1995-96 season.
Then, he signed a 5-year contract with the Atlanta Hawks after the 1995-96 NBA season. In February 2001, he was traded to the Philadelphia 76ers During the season, he earned his fourth Defensive Player of the Year Award. The Philadelphia 76ers defeated the Indiana Pacers during the 2001 Playoffs. Afterward, he was traded to the New Jersey Nets. During the Nets' second consecutive Finals run, he was unable to play in the playoffs.
Mutombo signed a 2-year contract with the New York Knicks in October 2003. He was traded to the Houston Rockets before the 2004-05 season. Mutombo averaged 15.2 MPG, 4.0 PPG, 5.3 RPG, and 1.3 BPG in his first season with the Rockets. He made over 20 rebounds in a game against the Denver Nuggets in March 2007. After that, he became the oldest player in NBA history to record over 20 rebounds in a game.
On April 23, 2009, Mutombo announced his retirement after playing in 18 seasons in the NBA. The NBA legend was inducted into the Naismith Memorial Basketball Hall of Fame on September 11, 2015. Mutombo is currently receiving treatment for a brain tumor in Atlanta. The NBA league released a statement on behalf of his family reads and stated that he is in great spirits.
Personal Life
Dikembe Mutombo is married to his wife, Rose. He met Rose during a visit to Kinshasa in 1995. Together, they share three kids. The pair currently resides in Atlanta. Mutombo and his beloved wife have also adopted four kids from Rose's deceased brothers.
One of their sons, Ryan was ranked 16th best center in high school. Ryan currently plays college basketball for Georgetown. Dikembe was one of the people who witnessed the 2016 Brussels bombings at Brussels Airport in March 2016. Mutombo stated of being safe shorting after the bombings by posting a report on his Facebook page.
Dikembe Mutombo Net Worth
Dikembe Mutombo's personal wealth is estimated to be around $75 million as of 2022. He has earned more than $220 million during his basketball career. Mutombo is also recognized for his humanitarian activities.
He started the Dikembe Mutombo Foundation in 1997 to improve the living conditions in his native Democratic Republic of Congo. For two years in 2001 and 2009, he received the NBA's J. Walter Kennedy Citizenship Award. In August 2006, Dikembe donated $15 million for the completion of the 300-bed hospital in his hometown, which was named after his late mother, Biamba Marie Mutumbo Hospital.