Bill Hwang Net Worth: How Rich is Bill Hwang Actually in 2022?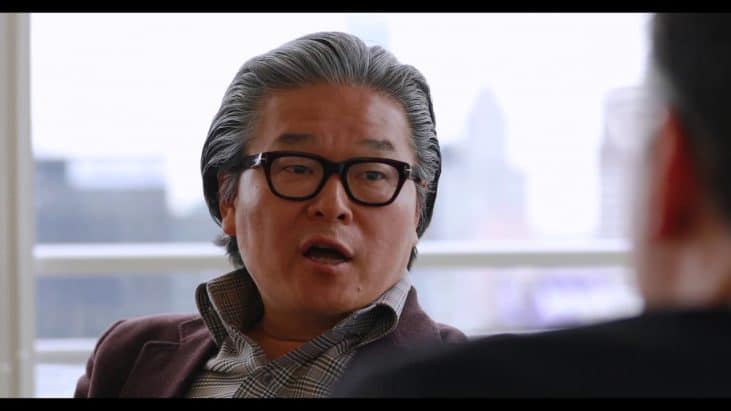 Bill Hwang is a well-known American entrepreneur and stock trader. He is best known as founder and CEO of the capital market company, Archegos Capital Management. He has also co-founded the private grant-making family foundation, The Grace & Mercy Foundation. Bill Hwang net worth is estimated to be around $10 billion.
Bill Hwang is currently in the limelight since his company suffered a heavy loss as the stock value of Viacom CBS, Discovery Shares, Morgan Stanley and Gold Sachs Group decreased by a huge margin.
Early life
Bill Hwang's real name is Sung Kook Hwang. Most of the information related to his early life and family is still missing. He is not a local resident of the United States. Bill might have shifted to U. S. to continue his study.
Regarding his education, he earned Bachelors's degree from U. C. Los Angeles majoring in Economics/Business. Later, he joined Carnegie-Mellon University to pursue an MBA degree.
Bill Hwang Net Worth and Career
Bill had an early work experience at the famous hedge fund, Tiger Management. He joined the hedge fund during the 1990s. Bill gained experience as an equity analyst at Tiger Management. He got a chance to learn details on stock and equity working under billionaire hedge fund manager, Julian Robertson.
In 2001, he started his own company named Tiger Asia. The company was backed by the great ideas of Julian Robertson. Within a short period of time, the company became one of the huge investors in the Asian Financial Markets.
In the initial phase, the company successfully managed to add billions of dollars to its assets. But, something went wrong later and it started crashing down.
In 2012, Bill Hwang's company Tiger Asia was found manipulating trading rules. Due to that, the Securities and Exchange Commission (SEC) filed a manipulation case against Bill and his company Tiger Asia. Later, the company had to pay $44 million as a penalty amount. After finding guilty, Tiger Asia was ordered to shut down by SEC.
Bill Hwang later converted the company into a family office in 2013. The company was named Archegos Capital Management. Bill opened the firm as a family office since it doesn't need to get register with SEC.
Bill's company Archeogs has huge investments in big companies like ViacomCBS Inc., Discovery Inc., Morgan Stanley, Goldman Sachs Group Inc., And Deutsche Bank. Sources have claimed that his firm has $6.6 billion shares invested at several companies.
Recently, he had to suffer a big loss since shares of Viacom CBS, Discovery Shares, Morgan Stanley, and Gold Sachs Group decreased significantly. Archegos is also named as a major seller for offloading an approximate amount of $30 billion in block trades through Deutsche Bank, Goldman Sachs, and Morgan Stanley.
Bill Hwang Personal Life
Bill Hwang's present relationship status is a mystery. All details regarding his wife and children are yet to get unfold. Since he is mostly known for his professional work, detailed information about his family is missing.
Bill Hwang Net Worth
Bill Hwang has gathered a ton of money from his stock investment company. His net worth is estimated to be over $10 billion. His personal fortune might have hampered massively because of the recent degraded stock value in some of his invested companies.
Bill Hwang News
Archegos 'Friendship' With Nomura Ended in $3 Billion Loss  Bloomberg Law

Nomura: How Bill Hwang's 'Friendship' Ended in Bank's $3 Billion Loss  Bloomberg

Archegos founder Hwang must face SEC fraud charges  Reuters