Albert Brooks Net Worth: How Rich is the Actor Actually in 2022?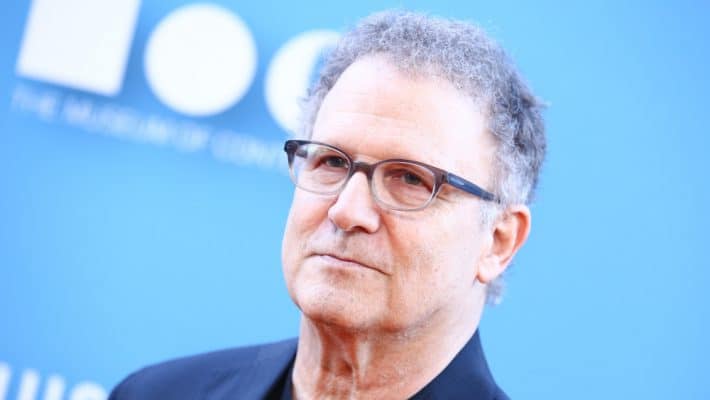 Albert Brooks is an American actor, comedian, and director. He is best known for his role in the film called Drive which was a massive success. Furthermore, he has also had prominent roles in films such as Taxi Driver, Private Benjamin, and My First Mister. As of 2022, Albert Brooks net worth is estimated to be around $30 million.
| | |
| --- | --- |
| Full Name | Albert Lawrence Einstein |
| Birth Date | July 22, 1947 |
| Birth Place | Beverly Hills, California |
| Profession | Actor, Comedian, and Director |
| Relationship Status | Married |
| Net Worth | $30 million |
Early Life
Albert Brooks entire family was part of the show business. His mother was a singer and an actress while his father was a radio comedian. As a result, he grew up to be pretty familiar with the show business as well had the opportunity to meet the people behind the scenes of the shows his parents were in.
Brooks went to the Beverly Hill High School and would later go to Carnegie Mellon University. However, he made the bold decision to drop out a year into his studies as by this time his career in comedy following in his father's footsteps was already starting to take off.
Albert Brooks Net Worth and Career
It was for his professional career as a comedian that Brooks made the decision to change his stage name to Albert Brooks which has stuck with him throughout his career. Brooks slowly started to gain popularity by being a part of different talk shows in the 1970's. Among his well-known appearances include being in The Tonight Show Starring Johnny Carson.
He also released two albums related to comedy which were Comedy Minus One that was released in 1973 and the even successful second album called A Star is Bought. After having success with these two albums, Brooks then started his career as a filmmaker which he realized to be another of his passions.
His first film as a director was called Real Life that was released in 1979. Over the years, he also worked on other projects including the film called Defending Your Life. Brooks also worked as a voice-over artist because of the familiarity people had regarding his voice from his comedy shows.
This included being the guest voice on The Simpsons. He was also the voice of the character called Tiberius in the super hit film called The Secret Life of Pets which managed to gross over $850 million in the box office.
Among his most admired performances include his role in the film called My First Mister which was released back in 2001. Brooks has also experimented with writing and has a novel called 2030: The Real Story of What Happens to America which was released in 2011.
Personal Life
Albert Brooks is married to the artist named Kimberly Shlain. Together, they have two children who are named as Claire and Jacob. Before Brooks finally decided to settle with Shlain, he was in relationships with Carrie Fisher as well as the singer named Linda Ronstadt.
Albert Brooks Net Worth
As of 2022, Albert Brooks has an estimated net worth of $30 million. A career full of success has helped Brooks to possess a very impressive net worth over the years. One of the areas that he has invested a big proportion of his income is in real estate.
Among the first big purchases he made was in 1992 when he bought a mansion in Bel Air for $3.7 million. In 2012, it was reported that he had sold one of his properties for $6.3 million. That same year, he would buy a home in Santa Monica for $4.5 million.
Albert Brooks News
Did You Catch the Albert Brooks, Hitchcock, and Jacques Tati References in 'Beau Is Afraid'?  IndieWire

David Finfer, Editor of The Fugitive, Albert Brooks' First Four Films, and a Friend to My Family, Has Passed  Awards Daily

The Simpsons: Albert Brooks' Characters Ranked  CBR – Comic Book Resources